Todd A. Newman — Business Law and Litigation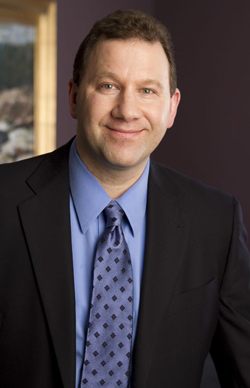 Todd A. Newman is an attorney at Law Office of Todd A. Newman P.C.  Todd focuses on business law and litigation.  Areas of emphasis include labor law, employment law, human resources, contracts, commercial conflicts, partnership disputes, business entity formation, and litigation.
View Todd's LinkedIn Profile here.
In the labor law arena, Todd assists businesses with union avoidance, responding to union organizing campaigns, negotiating collective bargaining agreements, grievance administration, and  other aspects of labor-management relations.  Todd has successfully represented clients in labor matters before the National Labor Relations Board, the National Mediation Board, the Surface Transportation Board, and the National Railroad Adjustment Board, as well as in numerous labor arbitrations.  Todd's  labor law experience covers healthcare, transportation, construction, manufacturing, and other industries.
With regard to employment law, Todd counsels, trains and assists businesses with such issues as partnership, fiduciary duty, trade secrets, enforcement of noncompetition agreements, classification of workers as employees or independent contractors, payment of wages, employment discrimination, and administration of leaves.  Todd also helps with employment policies and practices, employee handbooks, and other aspects of human resources.
As a litigator, Todd has championed his clients' interests in numerous state and federal courts throughout the country, before federal and state agencies, and in arbitrations through the American Arbitration Association and the National Association of Securities Dealers (now FINRA).  Todd's litigation experience covers a wide range of labor, employment, and commercial matters and includes defending class-action lawsuits.
Earlier in his career, Todd provided public-relations, marketing-communications, and crisis-communications services to independent schools and colleges throughout the country.
Education
Cornell Law School, Juris Doctor Degree
Boston University, Bachelor of Science Degree, magna cum laude
Bar Admissions
Massachusetts
Connecticut
Maine
District of Columbia
U.S. District Court for the District of Massachusetts
U.S. Court of Appeals for the First Circuit
Honors and Awards
Received Hammer Award from Partnership for Reinventing Government for role in revising federal labor agency's unfair labor practice regulations
Received Harold C. Case Scholarship for Academic Excellence and Service from Boston University
Publications
A Suggested Approach to Applying the National Mediation Board's Railroad Merger Procedures, 15 The Labor Lawyer 483 (American Bar Association 2000)
Authored numerous articles for various legal publications